Friday 10th December 2021
Practical Repentance
Adapted from Sunday's Walk with Me reflection.
Every celebration of the Eucharist begins with a penitential prayer, which means 'I acknowledge'. This short prayer is a humbling admission of our human condition. We could call it the 'Beggar's Prayer' - an honest confession of our state before God and each other. It is applicable to everyone, from Pope to pauper, from saint to sinner. True repentance involves action and change. The Holy Spirit shows what we need to repent and gives us the grace to change. A we continue our Advent season, let us consider what we have done wrong to others in our thoughts, words and actions over the this year and ask God for the forgiveness and strength to be the best people we can be.
Reverse Advent Calendar 2021
This year, we will continue to support our brothers and sisters within our local community (Sanctuary in Birmingham and Stourbridge Food Bank) through the Reverse Advent initiative. Please bring the item which is applicable  to your child's class listed below. All donations are greatly received, thank you.
Reception - Toothbrush and toothpaste
Year 1 - Shampoo and Shower Gel
Year 2 - Chocolate and sweets
Year 3 - Hats / gloves / scarves
Year 4 - Cartons of fruit juice and long life milk
Year 5 - Tins of food - potatoes, rice pudding, fruit, meat, custard etc.
Year 6 - Deodorant / small bottles of washing up liquid
Primary School Admissions for September 2022
If your child was born between 1 September 2017 and 31 August 2018 they will be due to start primary school in September 2022. You must complete an application form either online at www.dudley.gov.uk/admissions or by completing an application form from your home local authority by 15 January 2022.
At St. Joseph's we require a Supplementary Information Form to be completed as well as a copy of your child's baptismal certificate. Contact the school office for more details either by emailing info@st-jo-st.dudley.sch.uk or telephone 01384 431980.
Christmas Jumper and Meal Day
Our additional charitable outreach work during the season of Advent is to support the work of Crisis. We will be holding a Christmas Jumper Day on Tuesday 14th December. If you are able to donate £1 on this day to help the homeless people in our community this would be greatly appreciated. Donations can be made through your child's ParentPay account. For further information about the work of this charity please click on the following link: Crisis | Together we will end homelessness. Next Tuesday is also our Christmas Meal Day too. Let us give thanks for what we have and consider those less fortunate in our society as we continue our preparation for Christmas.
Additional Emmaus CMAC INSET Day
The Directors have agreed the date for our next MAC-wide INSET day. This will take place on Wednesday 2nd February 2022. Children will not be in school on this day.
Covid Outbreak Management Update Reminders
Thank you to the parents who have supported the school by wearing face coverings at drop-off and pick up and also for maintaining social distancing when moving around the school site. These measures will be in place until the end of term. Let us continue to work in communion together to keep all members of our school community safe so that we can all enjoy the season of Advent and Christmas.
Guidance on the end of Covid isolation periods
The following guidance from the Local Public Health Protection Team regarding the end of isolation periods due to a positive Covid case:
Unless parents have informed NHS Test and Trace of an earlier date for onset of symptoms or a positive LFT then the isolation guidance is for ten full days from the date of the PCR test (test date is Day 0).
https://www.gov.uk/government/publications/covid-19-stay-at-home-guidance/stay-at-home-guidance-for-households-with-possible-coronavirus-covid-19-infection
This includes the following:
If you are notified by NHS Test and Trace of a positive test result you must complete your full isolation period, except for certain situations where you had an assisted LFD test which was followed up by a negative PCR test. Your isolation period starts immediately from when your symptoms started, or, if you do not have any symptoms, from when your test was taken. Your isolation period includes the day your symptoms started (or the day your test was taken if you do not have symptoms), and the next 10 full days. This means that if, for example, your symptoms started at any time on the 15th of the month (or if you did not have symptoms but your first positive COVID-19 test was taken on the 15th), your isolation period ends at 23:59hrs on the 25th.
We ask that parents inform the school of any information given by NHS Test and Trace regarding the start of isolation dates and to contact 119 to double check the return date to school.
Dudley Public Health also announced last week that only children displaying one of the 3 classic symptoms will be required to isolate whilst waiting for a PCR test result. A letter from the Director of Public Health and Wellbeing has also been sent out to parents confirming this information also last week.
Click on the following link to the NHS website for information on what to do if you or your child/ren show the main symptoms of Coronavirus. https://www.nhs.uk/conditions/coronavirus-covid-19/symptoms
Gifts from God Assembly
Congratulations to the following children for being chosen by their class teachers for either Good Work or displaying our School Virtues (Eloquent and Truthful) this week. Well done also to St. Luke's for gaining the most house points. Unfortunately, Time with Ted has been postponed at the moment, but we hope to reintroduce this reward time next term.
| | | |
| --- | --- | --- |
| Class | Good Work | Virtues |
| Reception | Soraya | Luca V |
| Year 1 | Elisa | Katie |
| Year 2 | Luke | Isla A |
| Year 3 | Jude | Iris |
| Year 4 | Joe | Emilia |
| Year 5 | Iris | Chris |
| Year 6 | Molly | Kamran and Isaac P |
EYFS and Key Stage 1 Nativity
This year both EYFS and KS1 will be performing in virtual Nativity productions. At present the children are busy learning their lines and staff are busy recording the shows. Our aim is for these to be live on our YouTube channel on Wednesday 15th December. Thank you for all your support in helping your child learn their lines and songs at home. This year's production is called 'The Happy Clappy Nativity.
PTA Christmas Raffle
Thank you to everyone who has supported our Christmas Raffle. Tickets are still available to purchase through ParentPay until Wednesday afternoon. £ 1.00 per ticket.
Prizes include a family trip to West Midlands Safari Park (with rides!), vouchers for local restaurants, beauty treatments & Christmas luxuries including a turkey & trimmings and festive afternoon tea! There is something for everyone, so please feel free to buy tickets for family and friends & help make our Christmas Raffle a sparkling success!
All money raised will go to PTA for great causes within our school.
Diocesan Vision on Advent
Bishops' Statement: Honouring Sundays
During the pandemic, public worship was suspended for a time and there have been restrictions on parish life. As a result, people have been exploring other ways to practice their faith, including Spiritual Communion via live streaming.

As people begin returning to more regular patterns of parish life and following the first face to face meeting of the Catholic Bishops of England and Wales in Leeds, the bishops have issued the following statement about the importance of honouring Sunday.
Bishops' Statement: Honouring Sunday | Birmingham Diocesan Trust (birminghamdiocese.org.uk)
Our Lady's & All Saints Mass Times
You are all welcome to join us at Our Lady's & All Saints Church.
Saturday 5.00pm
Sunday 8.30am and 11am
Christmas Masses at Our Lady & All Saints Church
Christmas Eve Masses will be at 4pm, 6pm and 8pm.
Christmas Day Masses will be at 8.30am and 11am.
This year you are not required to book a seat in church but please remember to wear a face mask. We look forward to welcoming our St Joseph's family to Mass this Christmas.
Covid Family Support Information
We have all experienced challenges and difficulties during this pandemic, but sometimes we may need support from someone else or know of someone who may need additional help. Dudley MBC have created a 'Support for Families' leaflet which signposts local services to parents. We have also included an updated list of support for parents via a range of local and national agencies. These documents can be found within the Covid 19 tab on the school website home page.
Wednesday Word Link
Prayer of the Week - Our Diocesan Prayer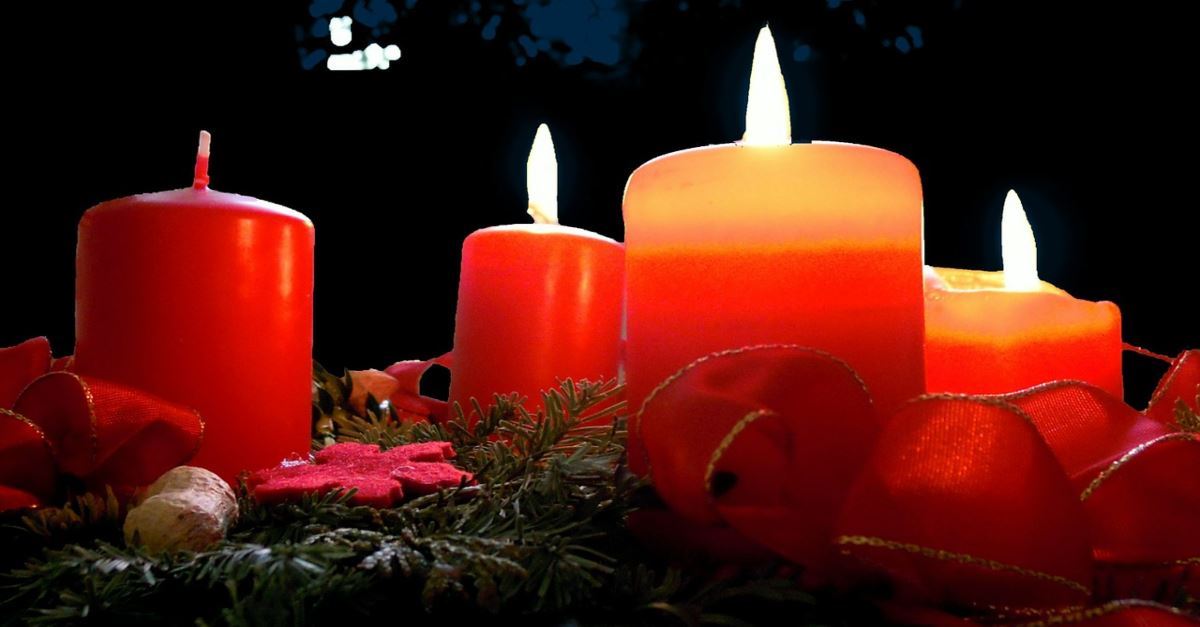 Lord God, our light and our salvation,
we praise you for your gifts of life and faith.
We thank you for the desire
that you have planted in our hearts,
our yearning to see your face.
Help us to meet you in prayer,
to walk in your ways,
and to speak to others of our joy
and consolation in your presence.
Give us faithfulness in this present life
so that we may come to know
and praise your beauty,
with all our brothers and sisters,
in the life to come.
We make this prayer through
Christ our Lord.
Virtues Focus - Learned and Wise
Children at St. Joseph's are growing to be Learned, finding God in all things; and wise in the ways they use their learning for the common good.
Pope's Intention for December
Let us pray for the catechists, summoned to announce the Word of God: may they be its witnesses, with courage and creativity and in the power of the Holy Spirit.